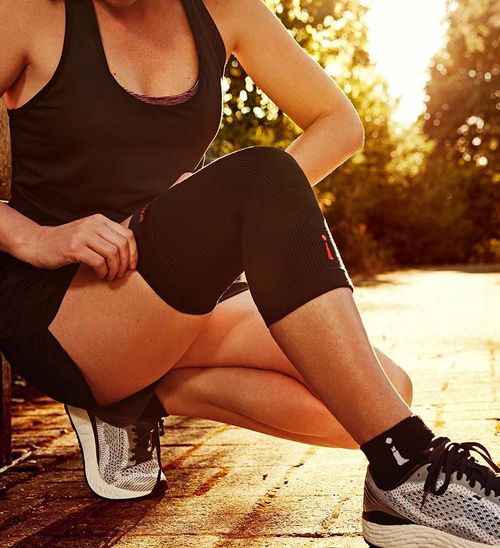 Incrediwear's mission is to maximize performance & recovery in the health & fitness world for athletes and people who are seeking to live active and healthy lifestyles.
Incrediwear products increase circulation to reduce inflammation & swelling, relieve pain, restore mobility, and accelerate recovery. Unlike compression products, Incrediwear products do not need to compress to work. Instead, their technology incorporates semiconductor elements within the fabric that releases negative ions when stimulated by body heat. The negative ions activate cellular vibrations that increase blood flow and speed. Increasing circulation helps bring more oxygen and nutrients to the target area, which optimizes the body's natural healing process and accelerates post-operative recovery.
Incrediwear has been shown to effectively reduce the symptoms of:
Arthritis
Tendonitis
Sprains/Strains
Neuropathy
Carpal Tunnel
Lymphedema
Plantar Fasciitis
Shin Splints
Lower Back Pain
Hip Injuries
Disc Injuries
Total Knee Replacement
Post Operative Recovery
Ligament Injuries
Whether this is simply walking a mile every day, or you are engaged in fierce competition like the pros; Incrediwear products work to provide peak performance for you to remain comfortable during your workout or during recovery.
At Lufkin Pharmacy & Co., we carry a full line of Incrediwear products in our pharmacy. Stop by today to get started living your best life!